Husband surprises Paula Creamer on flight to Women's British Open
Woods in contention at Quicken Loans after a 5-under 66
Ko, Lu share lead after 3rd round of Women's British Open
Tiger Woods playing Wyndham Championship? Don't rule it out
Tiger Woods enters critical stretch of season at Quicken Loans National
Walker, Widegren joint 2nd-round leaders at Madeira Open
Palmer cancels Champions Tour appearance to rest up
Missing father of golfer Billy Hurley found safe in Texas
Billy Hurley III says his father has been missing for 9 days
Golf's youth movement means 30 is the new 20
Tiger Woods running out of chances to salvage season
Jordan Spieth celebrates his 22nd birthday
Allenby withdraws from Canadian Open after split with caddie
Ko, Pettersen tied for lead in Ladies Scottish Open
Golf must change to survive - Norman
Andy Ogletree strong in US Junior Amateur
2016 Ryder Cup pitch comes up short with Minnesota officials
Triple Crown of Australian golf set for 3 consecutive weeks
Bubba Watson to remove Confederate flag from 'General Lee'
Man pleads guilty to using Allenby's credit cards in Hawaii
Golf's Peter Oosterhuis says he has early onset Alzheimer's
10 Rounds with the Mizuno JPX-850 Driver
This week's find on YouTube... the Golfer's Footprint Swing Trainer in Action!!
Follow the link below to order your's today!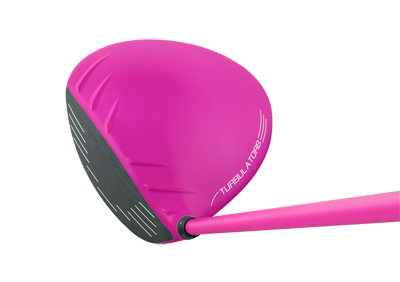 European Tour appoint Keith Pelley as new chief
Watson on 2016 Masters: 'Might be my last'
GolfJordan Spieth really hates his new nickname
Sun Mountain Tour Series Rain Gear is Best Yet
Side Notes:
Calvin Peete, winner of 12 PGA Tour events, dies
Annual PGA Fall Show Scheduled For Aug. 17-19
---
We Need You To Help Us Grow... - #HelpLittleLinkstersGrow
Follow a link to share...

If you would like to be a sponsor of one of our Tour Series events, go here: http://littlelinksters.com/2015-little-linksters-tour-sponsorships
The Golfer's Footprint, Inc(and GolfReportLive) are proud sponsors of the Little Linksters Program!
---
Little Linksters "Best Pee-Wee Golf Swing in the World" Video Contest Celebrates 5th Year
Bob Hope's 18 best quotes about golf
---
---
---